Toyko Announced plans to build a solar road In an effort to build more eco-friendly Olympics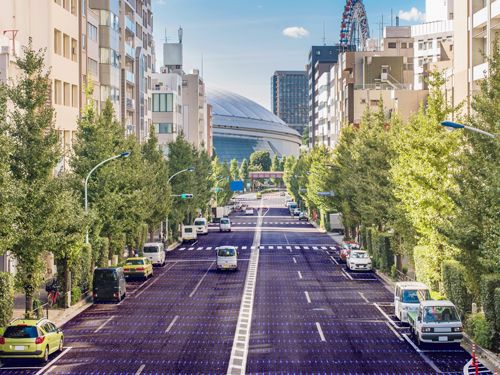 These cutting-edge roads are made of load bearing solar panels are cover in a special resin. As locals traffic goes about their daily business the road below. Parts have been construed and tested can generate up to 16.145 kilowatts per hour estimated. powering a local Seven-Eleven store covering about 9% of there entire years consumption.
Last year solar road technology was tested along the famous route 66.
If the Solar powered road technology does catch on the possibility are endless for a clean renewable energy. According to solar roads, the company helping produce this amazing product there are plans for led bulbs that can melt away snow in the winter,